Grill Cleaning Services
BBQ grill repair and restoration services throughout Phoenix, AZ
At BBQ Cleaning Guru, our mission has always been the same: to protect your investment and keep your grill working at peak performance. Throughout the Phoenix and surrounding areas, we expertly service outdoor BBQ grills from repairs to cleaning to ensure we uphold our commitment to our customers.
Your outdoor grill sees a lot of action because the weather in Phoenix and Scottsdale is perfect for cookouts with family and friends. Why trust your grill with anyone but the very best? We're experts in the industry, with experience restoring top name brand grills. We know your grill is a huge investment, let us help make it last for years to come.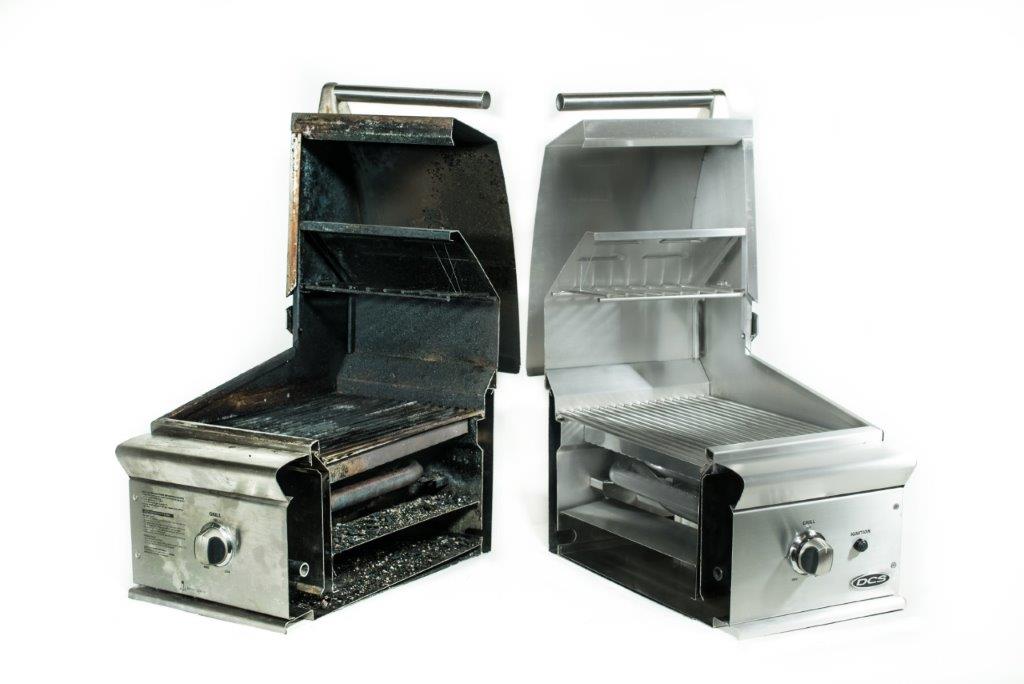 BBQ Cleaning Services

Grill enthusiast know that a clean grill is a happy one. Not only that, but a clean grill will last you for years to come if it's well-kept and regularly maintained. While small cleanings between meals can be done at home, you should always schedule a deep clean service by BBQ Cleaning Guru to bring your outdoor barbeque back to life!

 

Grill Restoration Services

Classic grills have a sophisticated look that simply can't be replicated. Like all appliances, these older grills can deteriorate over time, but that doesn't mean you have to get rid of them. The experts at BBQ Cleaning Guru can return your classic grill to its prime, getting more years out it!

We also offer repairs and replacement parts with a quicker turn around than any other company. Don't let your beloved grill sit idle – we can help!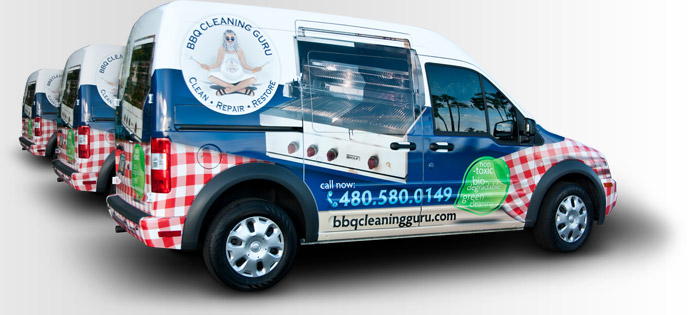 When you schedule a service with us, we'll pick up your outdoor grill and transport it to our facility to fully restore or repair your new or classic barbecue grill. Unlike other companies, we promise to have your grill back at your home within a week. We always return the grill with absolutely no cleaning residue left over. That way, you can get back to what you love most – grilling!
BBQ Cleaning Guru also offers replacement parts that can be installed quickly so your grill doesn't sit idle for weeks waiting for one part.
Our commitment to our customers hasn't changed and neither has our way of doing business. We're honest, efficient and most importantly, passionate about restoring BBQ grills throughout Phoenix. The 5-star rating from our customers speaks for itself!
Get started today! Contact us online to schedule your appointment.
"Fantastic service from start to finish. My grill looks better than new. Not only was the cleaning great but they replaced a number of parts so it now functions as the manufacturer intended. Can't recommend them enough."
Andrew H.