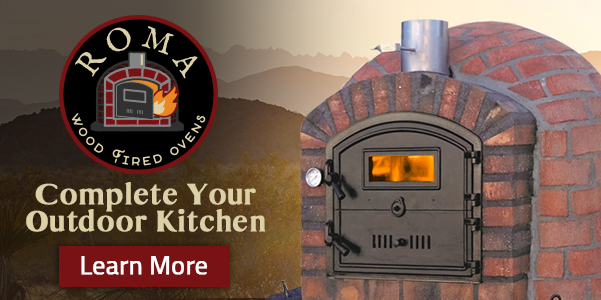 GRILL REPAIR, CLEANING, AND RESTORATION | SCOTTSDALE, AZ
RESTORE YOUR BBQ GRILL WITH OUR PROFESSIONAL CLEANING & REPAIR SERVICES
Our process is comprehensive: we pick up your grill on Monday for an intense, three-day restoration. Your grill will be inspected, and any necessary repairs will be made before it is polished and tested. In fact, our team takes care that your grill never even touches the ground when it is at our facility!
Your grill will then be delivered back to you on Friday in perfect working condition. It's the convenience of concierge service, brought to you by the experts at BBQ Cleaning Guru!
You'll be amazed at what a difference de-greasing, deep cleaning, and even the smallest BBQ repairs can make. Our services include:
BBQ cleaning
BBQ drop off cleaning
Grill repair using top-of-the-line grill parts
Grill restoration
Custom American handmade quality barbecue covers available to extend the life of your grill and protect your investment
*We do not service cart grills*
SAME WEEK TURN-AROUND
Did you know that we are the pioneers of "BUILT-IN" barbeque restoration? No other company picks up your barbeque grill and cleans, repairs, restores and returns it looking and performing like new within the same week. You'll never miss a weekend barbeque!
Don't trust your luxury grill to an on-site scrape and go service. Your grill deserves better!
We thoroughly inspect each grill on-site before removal, and all of our repairs include the finest grill
The older the grill the better – we can clean, repair and restore any luxury built-in barbeque to its original form no matter how old
Check out our Photo Gallery of before and after grill restorations. We guarantee you will see your grill model and be amazed at the transformation!
WHY HIRE A PROFESSIONAL BBQ GRILL CLEANER? 
When it comes to cleaning and repairing grills, experience counts. We have worked with many different brands and understand what each brand requires to restore the grill to its original condition. We always use top-of-the-line parts when repairing grills to ensure our repairs last a long time. 
The BBQ Cleaning Guru proudly offers its barbeque cleaning, repair and restoration services to clients in the cities of: