;
American Outdoor Grills
Premium BBQ grills available for outdoor kitchens throughout Phoenix
BBQ Cleaning Guru has a long-standing reputation as one of the most reliable BBQ restoration companies in the Valley. Our experts repair, restore and install outdoor grills and barbecues throughout Phoenix and the surrounding areas. Now, we can offer our customers even more! BBQ Cleaning Guru is proud to carry American Outdoor Grills
We know how important it is for homeowners to have dependable, long-lasting appliances, which is why we only carry the very best. We supply AOG products and BBQ parts because of their durability and superior functionality. With state-of-the-art cooking technology and stunning design elements, you'll love this new addition to your outdoor kitchen.
Phoenix residents can have their new grill expertly installed by the very best in the Valley. Trust BBQ Cleaning Guru to get the job done right. Contact us today to learn more about our AOG products.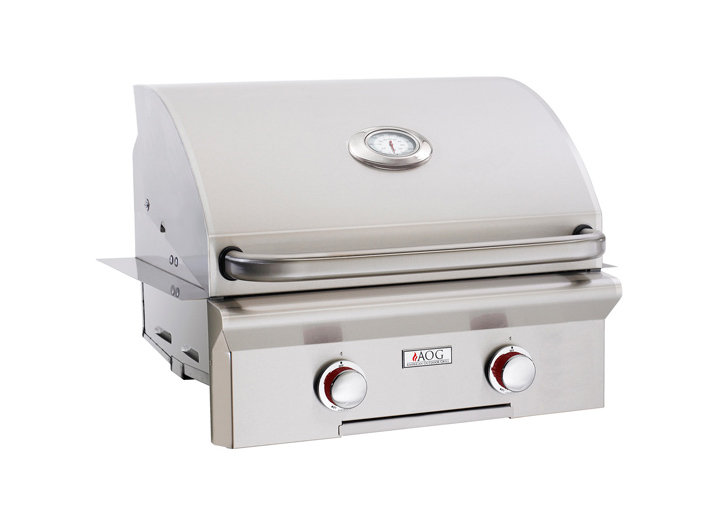 Model 24NBT
Primary Cooking Surface 432 sq. inches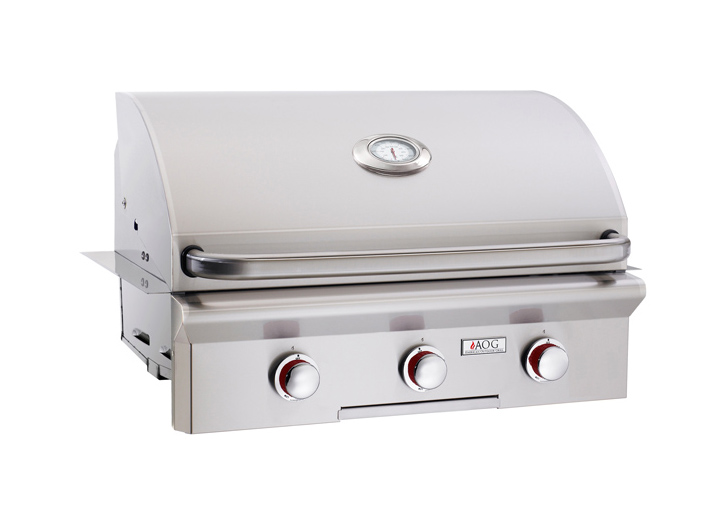 Model 30NBT
Primary Cooking Surface 540 sq. inches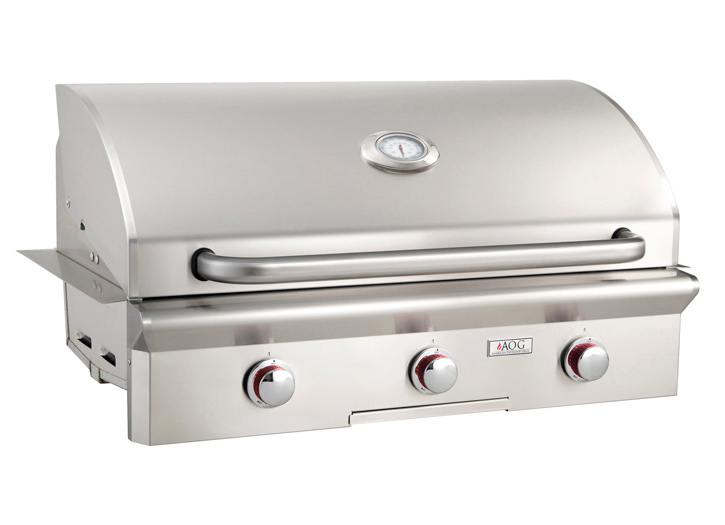 Model 36NBT
Primary Cooking Surface 648 sq. inches
The new "T" series grills feature a push-to-light piezo ignition system that eliminates the need for electricity or batteries.
This results in a self-sufficient grill with a clean looking front panel.
Model 24NBT
432 sq. inches (24" x 18")
32,000
Call 480-580-0149 for current pricing.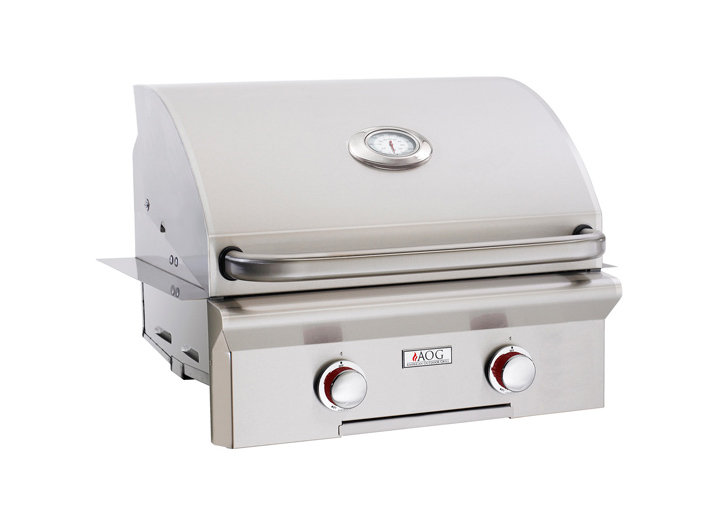 Model 30NBT
540 sq. inches (30" x 18")
45,000
Call 480-580-0149 for current pricing.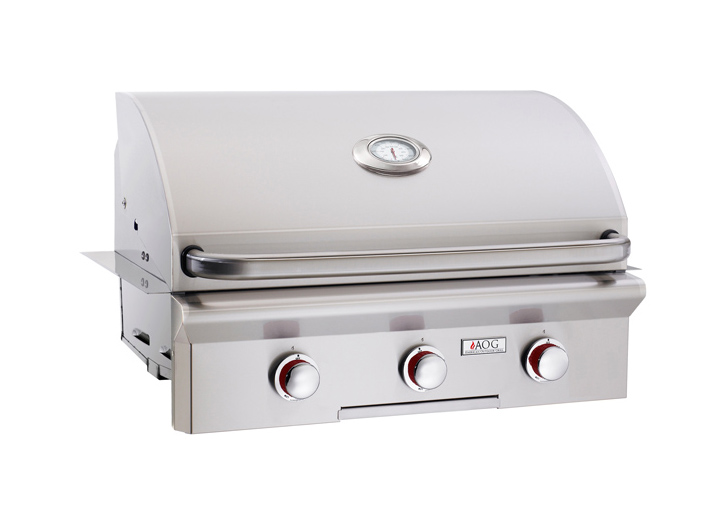 Model 36NBT
648 sq. inches (37" x 18")
50,000
Call 480-580-0149 for current pricing.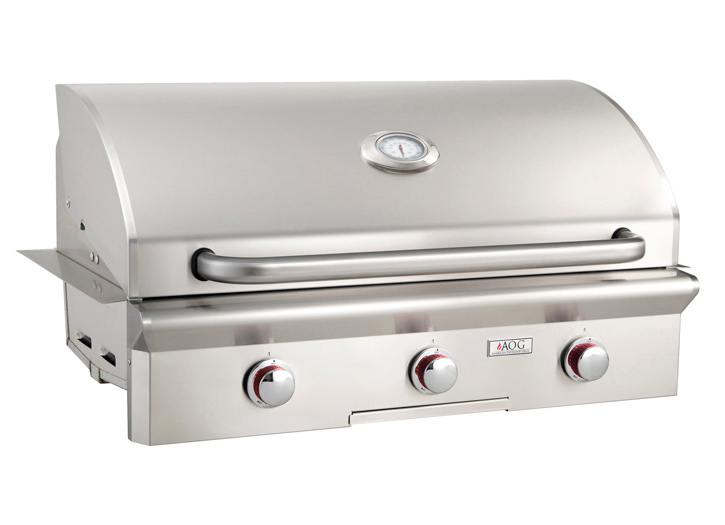 All "T" series grills come equipped with the following features:
Diamond Sear stainless steel cooking grids
Distinctively designed analog thermometer with polished bevel
Solid brass valves for precise temperature control and long life
Heavy duty 300 series stainless steel construction
Advanced high-quality 300 series stainless steel burners
Stainless steel vaporizer panels for even heat distribution
Easy to use drip collection system
"Rapid Light" piezo ignition system
All Built-In Models available in Natural Gas or Propane
Warranty
American Outdoor Grill® Warranty Highlights
Stainless steel burners are warranted as long as the original purchaser owns them (Lifetime).
All other American Outdoor Grill® parts (excluding ignition systems, accessories, infrared burner, and vaporizer panels) are warranted for Ten (10) years.
Infrared burners and vaporizer panels are warranted for Three (3) years.
Ignition systems (excluding batteries) and accessories (including side burners, motors, and thermometers) are wattanted for One (1) year.
About American Outdoor Grills
70 Years of Experience
American Outdoor Grills bring elegance to your outdoor kitchen, transforming the backyard barbecue into a fine dining experience. The rounded hood, contoured face and smooth satin finish create a sleek stylish appearance, while the large cooking surface and precise thermometer allow safe and east meal preparations. AOG grills are constructed from the highest grade commercial stainless steel with long-lasting solid brass valves, making it possible for you to share the pleasures of open-air cooking with friends and family for decades to come. American Outdoor Grills are manufactured in the City of Industry, CA by the RH Peterson Co. The RH Peterson CO. has been the premiere manufacturer of quality gas products since 1949. Other products include Fire Magic Grills.

© Copyright 2012-2023 BBQ Cleaning Guru. All Rights Reserved